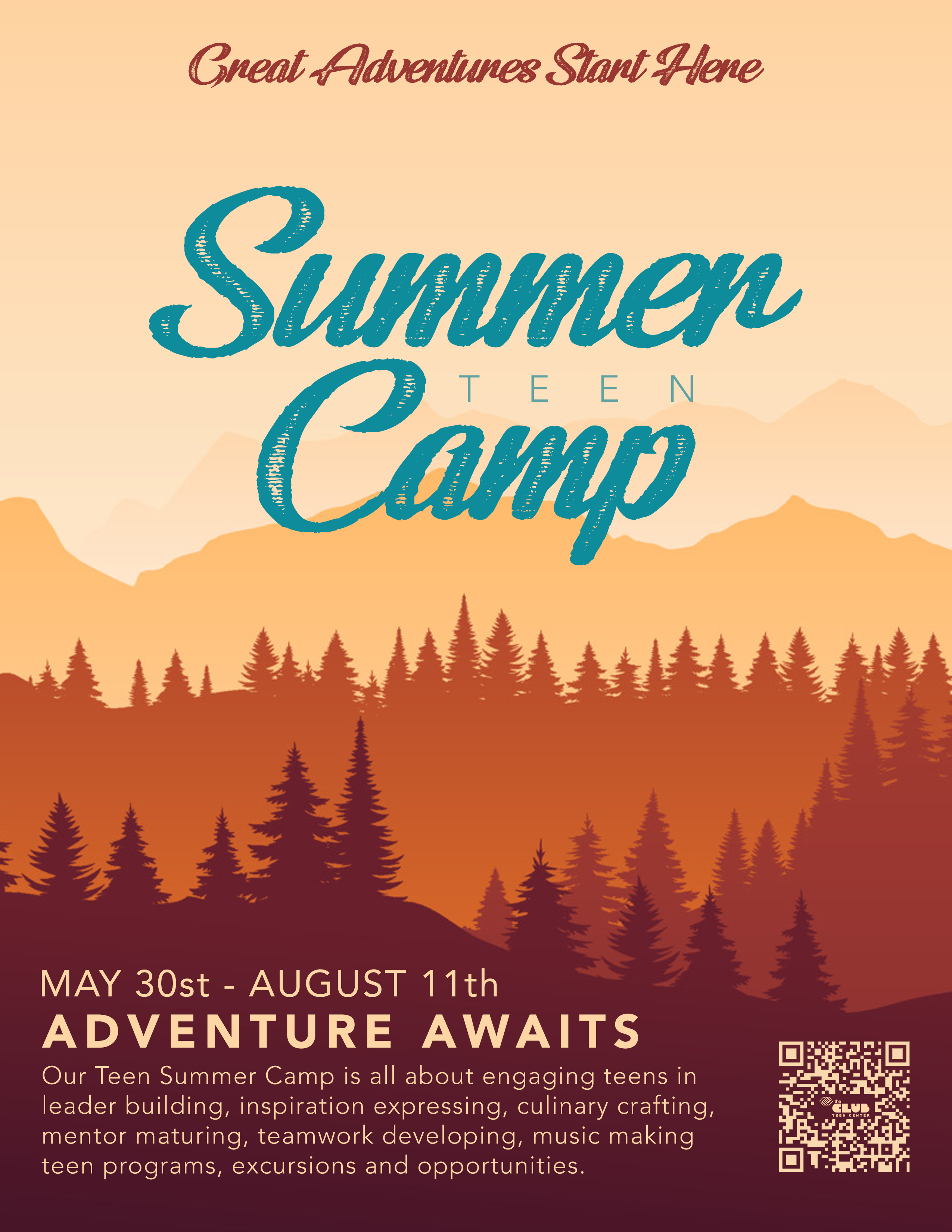 TEEN SUMMER CAMP INFORMATION:
MANDATORY CHILD & PARENT/GUARDIAN ORIENTATION/REGISTRATION for ALL new and current Club members.

TEEN SUMMER ORIENTATIONS are on Mondays thru Thursdays, 5:00PM-6:00PM BY APPOINTMENT ONLY. Please call (714) 891-0740 to make an appointment (space is limited).

20223 SUMMER REGISTRATION FEES:

Fees to be announced at mandatory Parent/Guardian Summer Orientations

REGISTRATION PACKET will only be available in person and must be completed in-person at the time of orientation
Teen Summer Camp Packet (includes the following):
TEEN SUMMER CAMP CALENDAR:
COMING SOON
More information is available at our mandatory Summer Parent Orientations held at the Club. Please call (714) 891-0740 to schedule an appointment to attend the mandatory Summer Parent Orientations or to inquire more information (teens MUST attend with parent/guardian).